Official Saddle Sponsor of the United States Pony Clubs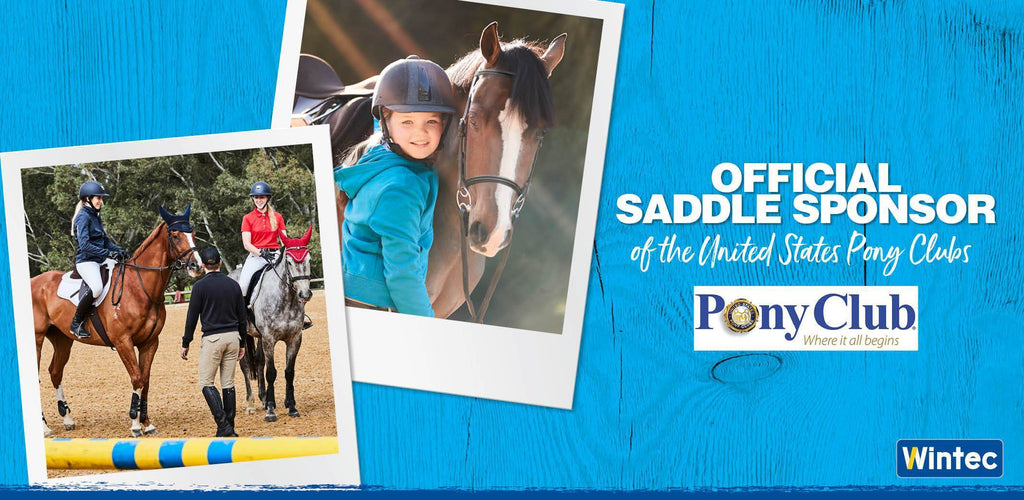 Wintec Saddles is honoured to have been selected by the United States Pony Clubs (USPC) as their Official Saddle Sponsor.
As riders, we all have a fond place in our hearts for our pony club, early instructors and the friends and memories we made along the way as an essential part of our equestrian journey. The USPC's focus not only on riding but on horsemanship and choice/usage of tack is the responsible grounding that many of us have had the chance to learn from our local pony club. 
Teresa Woods, Executive Director of the United States Pony Clubs said:
"Pony Club is pleased to welcome Wintec Saddles as the Official Saddle Sponsor of the United States Pony Clubs. We look forward to introducing our membership to the complete line of Wintec products, and to a great relationship. You can look for a Wintec presence at our 2020 USPC Festival," 
As America's favorite synthetic saddle brand for over 30 years, Wintec Saddles have been the choice for young, growing riders with the durable materials and innovative features ensuring these practical saddles can handle whatever young riders throw at them. Hard-wearing, easy-care and indestructible - parents and riders have always appreciated owning a Wintec, while instructors have noticed the benefit of an adjustable and well-fitting saddle on rider position and horse movement.
About the partnership Ron Bates, Managing Director of Wintec Saddles, said: 
"Entering into a five-year partnership with this long-standing and widely respected equestrian association is a true stamp of approval for Wintec Saddles, a brand already famous in riding schools and tack-rooms worldwide as the trusted work-horse of the stable. 
"Wintec Saddles looks forward to nurturing this partnership with USPC and helping young riders achieve their ultimate horsemanship goals. USPC is a premier provider of equestrian education to young riders around the country and we are delighted to partner with the USPC. We can't wait to attend the USPC's Festival once again to interact with Pony Club riders."
With specialist conformation models for ponies, high wither and wide conformations, and a range that encompasses dressage, jumping, all purpose, endurance, stock, and western saddles, there is a Wintec saddle to suit every pony club discipline. Riders will benefit from extra grip and stability in Wintec saddles for flatwork in the ring, or open seats for freedom of movement for games and jumping.
0 comments