NEW SPECIALIST CONFORMATION SADDLES FOR YOUR HIGH WITHER HORSE
IMPROVED COMFORT ON YOUR FAVOURITE WINTEC SADDLES
NEW SPECIALIST CONFORMATION SADDLES FOR YOUR WIDE HORSE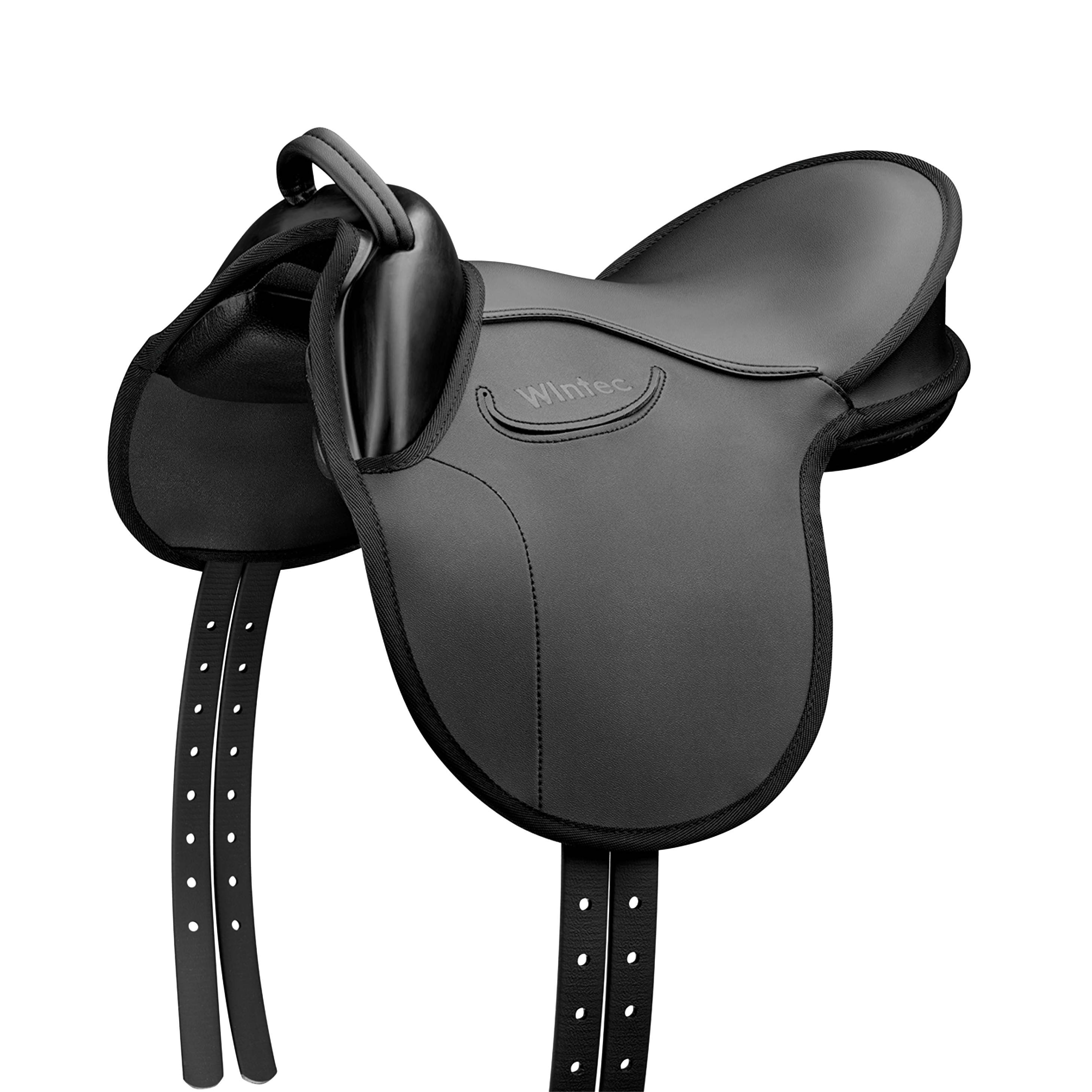 Wintec Kids
Let their passion for horses develop in a saddle designed especially for your very young rider. The Wintec Kids provides your young rider with a comfortable, secure and supportive seat, and an in-built safety handle ensuring they can confidently develop good riding habits from their very first day of riding. You will enjoy owning this easy-care, weather-proof saddle knowing it can handle mud, mischief and anything else your young rider can throw at it – we've built it tough so they can play rough! For added stability on their horse or pony, you can simply alter the position of the moveable foam panels underneath the Wintec Kids. 
In-built safety handle | Moveable foam panels
Weight: 2.3 kg/4.8 lb
Buy Now, Pay Later
Or 4 payments of £42.25 with Afterpay.
Or 4 payments of £42.25 with Zip.
Klarna
Or 4 payments of £42.25 with Klarna.
humm
Or pay fortnightly with humm.