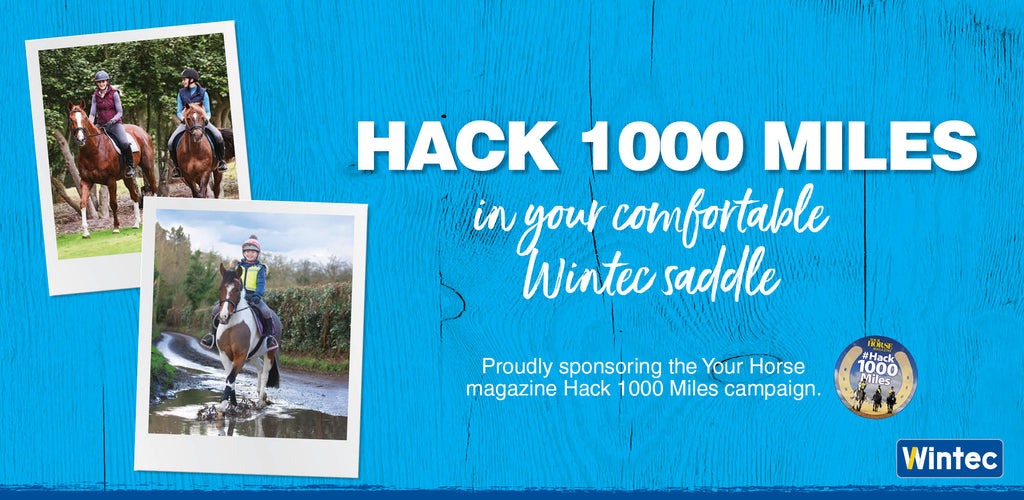 We're proud to support Hack 1000 Miles for the fifth year, and to celebrate you can be in with a chance to win regular Wintec Saddles Accessories and even the grand prize of a weatherproof Wintec Saddle! 
To join:
Sign up to #Hack1000Miles
Create your profile and start logging your rides with your horse
Share your hacking stories, images, videos — everything — with us and your fellow #Hack1000Miles challengers. We love to see your adventures! You'll also find Wintec Saddles and Your Horse on Instagram (@wintec.saddles and @yourhorsemagazine)  Wherever you're posting, always use the hashtags #WintecSaddle and #Hack1000Miles — you might feature in the mag or on the Wintec saddles pages! 
Wipe off your Wintec saddle, tack up and have fun hacking out! Remember, the goal is to have fun and make the most of your time together with your horse and your riding friends. 
What are you waiting for?